2016 proved that electric vehicles are finally making their way into Finland. According to the Finnish Transport Safety Agency the amount of electric vehicles doubled during the year to a total of 3 285 EV's. The growth was especially significant with plug-in hybrid electric vehicles.
The market share of electric vehicles was 1.2 % of all new cars registered in 2016, also doubling from 0.6 % in 2015. A significant amount of EV's are also brought from outside the country, which can't be seen in the statistics.
"The figures may seem small, but they clearly show that electric vehicles are now a part of the day-to-day also here in Finland. Nonetheless we still need more measures to support EV sales so that we can reach the government's goal of 250 000 electric cars by 2030", says Virta CBO Elias Pöyry.
With governmental subsidies for public EV charging infrastructure and more advanced cars in the market the amount of EV's is expected to grow even faster in 2017. Meanwhile Virta is focusing its efforts towards becoming a prominent global player in the EV charging market.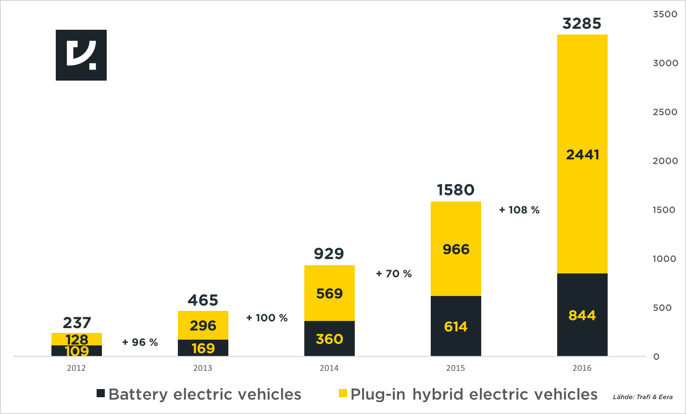 Interested in running your own EV charging business with the most innovative smart charging solutions in the market? Get in touch and we'll tell you more!