Virta is looking for a Junior Developer to strengthen the technical development of Virta's key future technology: the Energy services' SaaS platform. The junior developer position allows for a lot of hands-on programming in combination with close team work with other Energy Platform developers and business managers.

Virta Ltd. (Liikennevirta Oy) supports the rise of electric vehicles by developing smart electric vehicle c
harging services. The company is already operational in over 15 countries globally, and has offices in Helsinki, Berlin, Paris and Stockholm. Virta enables B2B customers to do business with electric vehicle charging and clean energy services with comprehensive SaaS-based solutions. We provide a modular, scalable turn-key solution for EV charging networks and energy assets, such as energy storage and control systems. Virta customers are for example: owners of charging stations, retailers of charging services, energy utilities and real-estate companies who provide services to electric vehicle users.
What you will be doing with us:
Work closely together with other Virta Energy platform developers and business managers to plan new services and features, and design what is best way to implement them
A lot of practical, hands-on programming work
We hope you to be/have:
Experience in a wide range of different development technologies, tools, architectures and programming languages.
We especially wish that you have knowledge of Node.js and modern PHP frameworks (Laravel or similar), and modern web-based UI frameworks (React or other frameworks). Or, if you don't know these yet, we expect that you are motivated and capable of learning them quickly.
Good communication skills and an ability to document things systematically and professionally
Fluent in English, as it is the main working language at Virta. No Finnish language skills required.
We consider it as a huge plus if you are/have:
Excellent team working skills
Good skills in some common European languages like German or French (or others)
Passionate about a sustainable future
What we offer you
A workplace where sustainability and fighting climate change is considered primary values
A brilliant position in an innovative forerunner company in the booming EV charging sector, contributing to the disruption of energy industry towards a cleaner future. A chance to become a top talent in a business area that will change the world
Possibility to build technology architectures, development practices, processes and tools based on how you see they really should be done
Chance to grow you competencies, learn new things all the time, and to mold your position to fit your wishes
Skilled and international team of experts working in a cozy office space in Helsinki taking breaks from work with table tennis, endless selection of cookies, and Friday beers
Flexible working hours, possibility to work remotely part of the week
We at Virta have an innovative startup company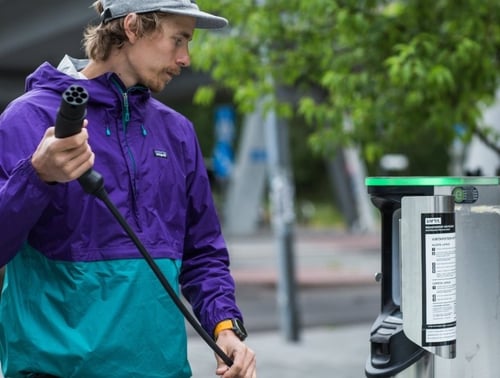 mentality, an excellent working environment and colleagues who are some of the world's top experts in this area. We have a very open, positive and free company culture. We have a modern office in Salmisaari, Helsinki, but we also offer a possibility to work from home part of the week - we are result oriented, not office oriented. And most importantly, it is fun to work with us.
Even though we are a quickly growing startup company, we have a very solid financial situation.
Please send your cover letter, CV and salary request to jussi.ahtikari@virta.fi, at latest on 7.12.2018. We will hire a person for this position as soon as we find a suitable candidate.
For more information please contact CTO Jussi Ahtikari (050 514 8489, jussi.ahtikari@virta.fi)