Virta is searching for a Reliability Analyst Thesis worker to strengthen our Services and
Operations team! Are you interested in electric cars and the latest technology solutions? Do
you enjoy problem-solving? In that case you may be the one we are looking for!
Virta works towards a cleaner future by supporting the rise of electric vehicles in Finland and globally. EV's are here to stay, and we keep them running. Virta develops a platform as a service for running an EV charging business – connecting EV owners, EV manufacturers, charging point owners and energy utilities. As a forerunner Virta already offers smart functionalities like dynamic load management, optimized charging based on prices at the local energy market, and grid frequency-controlled charging. Currently our network connects charging points for example in France, Switzerland, Finland, Germany, Iceland and Sweden. For more information visit us at https://www.virta.global/.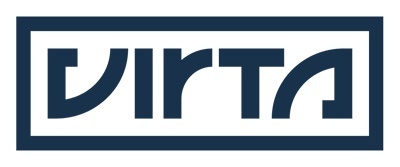 As a Reliability Analyst, your job is to create KPIs and metrics for charging network performance and reliability by using best-suited analytical and scientific methods. You will be responsible for compiling and tracking the reporting of statistics and technical performance metrics. You will create processes for on-going analysis and come up with recommendations for online monitoring tool development. You will also prepare and submit reports to management and other stakeholders.
We are looking for an analytical, systematic and self-motivated expert. You've gained insight into data mining, system analysis and KPI structuring either through studies or work experience. You are fluent in English, and willing to work for an agile and quickly growing startup company with a fast working pace At Virta you have the opportunity to influence your career and grow with an international company in a rapidly evolving industry!
We consider it a plus if you:
Have an understanding of system analysis, data mining and statistical modeling
Are interested in digitalization or the phenomena of it
Have a general understanding of real estate, construction, electrical engineering or the
energy sector
Are passionate about a sustainable future
Have a strange talent/ability that you are very proud of (juggling, doing gymnastic rings tricks, sailing while blindfolded, fitting 20 pieces of Geisha candy in your mouth etc.)
What Virta can offer you:
An interesting and rapidly evolving field in the electric mobility industry

A workplace where sustainability is considered a primary value

A role where you can affect your own work & the company greatly
A small and relaxed team with skilled and super friendly colleagues who support you whenever needed
Flexible working times
For more information about the position, please send an email or give a call to Services and Operations Director Jaakko Liesmäki (+358 40 5598336, jaakko.liesmaki(at)virta.global). Send your CV, application letter and salary request by 10th of September to: jaakko.liesmaki(at)virta.global.