We are looking for a full-stack developer to strengthen the technical development of our cloud-based systems that manage electric vehicle charging networks and provide different end-user services. Are you the one?

Responsibilities:
Work in a key role in planning and implementing different parts of Virta's systems, and develop your skills towards taking technical ownership of some of our sub-systems
Do a lot of practical software development in various different projects to develop further our current services and also participate in developing totally new services.
Help and guide junior developers in the development work
Requirements:
Experience in different development technologies, tools, architectures and programming languages.
We appreciate if you have knowledge of Node.js and modern PHP frameworks (Laravel or similar), and modern web-based UI frameworks (React or other frameworks). If you don't know these yet, we expect that you are motivated and capable of learning them.
Good communication skills and the ability to document things systematically and professionally
Fluent in English, as it is the main working language at Virta. No Finnish language skills required
Over 3 years of experience with software development
We consider it a huge plus if you are/have:
Good team working and basic project management skills
Willingness to work with junior developers and help them to learn and grow
Good skills in some common European languages like German or French
Care about sustainable future
Who we are?
Virta Ltd. (Liikennevirta Oy) supports the rise of electric vehicles by developing smart electric vehicle charging services. The company is already operational globally in over 20 countries and has offices in Helsinki, Berlin, Paris, and Stockholm.
Virta enables B2B customers to make a business from electric vehicle charging and clean energy services with comprehensive SaaS-based solutions. We provide a modular and scalable solution for EV charging networks and energy assets, such as energy storage and control systems. Virta customers include e.g. owners of charging stations, retailers of charging services, energy utilities and real-estate companies who provide services to electric vehicle users.
What do we offer?
Flexible working hours, possibility to work remotely part of the week
Company benefits that keep your mind and health in shape
A skilled and international team of experts working in a cosy office space in Helsinki taking breaks from work with table tennis, an endless selection of cookies and some Friday beers
A brilliant position in an innovative forerunner company in the booming EV charging sector, contributing to the disruption of the energy industry towards a cleaner future. A chance to become a top talent in a business area that will change the world.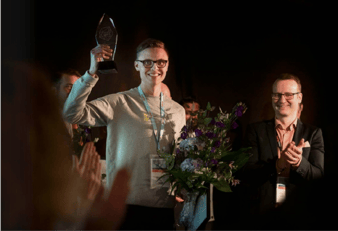 We at Virta have an innovative startup company mentality, an excellent working environment and colleagues who are some of the best experts in the world in this area. We have a very open, positive and free company culture. We have modern offices in Helsinki, but we offer a possibility to work from home part of the week - we are result oriented, not office oriented. And most importantly, it is fun to work with us.
Even though we are a quickly growing startup company, we have a very solid financial situation.
Please send your cover letter, CV and salary request to jussi.ahtikari@virta.global, at latest on 10.3.2019. We will hire a person for this position as soon as we find a suitable candidate.
For more information please contact CTO Jussi Ahtikari (050 514 8489, jussi.ahtikari@virta.global)
---
Psst! Peek into our everyday life at the Virta Headquarters: check out our Instagram account @virtaltd.