Worldline, the world leader in payment services with more than 18,000 employees in more than 40 countries, needed a fleet solution for its employees driving electric vehicles. The company, headquartered in France, has chosen Virta to install, maintain and manage the EV chargers on its sites.
THE STORY
As a pioneer of paytech, Worldline relies on state-of-the-art secure payment technologies, thanks to expert employees who design customised solutions for hundreds of markets and industries.
Worldline's CSR strategy (corporate social responsibility) is staggered into five-year roadmaps (TRUST 2025) and follows 16 key performance indicators (KPIs). These KPIs make it possible to make ambitious commitments regarding corporate life, ethics, the value chain, the environment or communities.
Notably, the company's objectives include reducing greenhouse gas (GHG) emissions by 25% compared to 2019 (emissions produced by offices, data centres and employees' business travel).
Worldline has a platinum rating in Ecovadis's CSR assessment, meaning it is in the top 1% of the most sustainable companies.
THE PROBLEM
Worldline has set the goal of reducing its carbon footprint by 25% by 2025. Focusing on their vehicle fleet is integral to it as it produces significant emissions. However, it's not a question of reducing the fleet of company and service vehicles but rather making it more sustainable by switching over to an electric fleet. The company also has a regulatory obligation to follow the ISO 14001 standard for improving environmental performance.
In addition, a high-performance, 100% electric vehicle that recharges effortlessly is one of the significant attributes to attract candidates and retain talent in management positions.
THE CHOICE
As Worldline operates in multiple countries, they sought a charging service provider with operations spread throughout Europe.

Virta's Finnish origins and its presence in Europe as well as in Asia-Pacific have convinced Worldline that wanted to deploy charging services in France, Germany, Luxembourg and Belgium. Virta's presence in these countries also means it closely follows their laws and regulations so that Worldline can comply immediately.
Photo 1: Virta's AC charger Alfen on Wordline's Seclin site
THE SOLUTION
With the Virta Fleet solution, Worldline employees can now charge their electric vehicles in the workplace with a 100% private charging service based on a very high-security policy.
Three types of vehicles are covered:
Personal vehicles -

charging follows the current prices of Worldline's electricity supplier.

Management vehicles -

charging is free for these employees.

Service vehicles -

charging is free for these employees.

The objective was initially to install charging points on the most important French Worldline sites:
Blois

Rennes

Seclin

Vendôme

Villeurbanne

The EV charging infrastructure was deployed simultaneously on all sites with the installation of 44 Alfen AC 3.7 and 22 kW double charging points in outdoor car parks.
The low power of the installed chargers is explained by how they're planned to be used, mainly for vehicles that will be parked for a significant part of the day (while the employee is working).
To start and stop charging and track the electricity consumption, the employees have a dedicated user-friendly mobile app. They can also purchase an RFID tag directly from Virta. The payment for the charging sessions happens monthly by a debit or credit card.
Company vehicle drivers receive a monthly invoice of €0 that lists all the charging sessions made.
Tools for Worldline's EV drivers:
1 RFID tag
Dedicated mobile app
These tools also allow for charging on the go.
Photo 2: Yves Adamczak, Facility Manager of Wordline's Seclin site.
RESULTS
Thanks to Virta's comprehensive admin panel, the TCO (total cost of ownership) of vehicles is much easier to evaluate for fleet managers.
Worldline closely follows the occupancy rate of the EV chargers and the number of charging sessions. The company can show its employees the amount of fossil fuels saved for their journeys with the data collected. This is a concrete way of showcasing Wordline's efforts.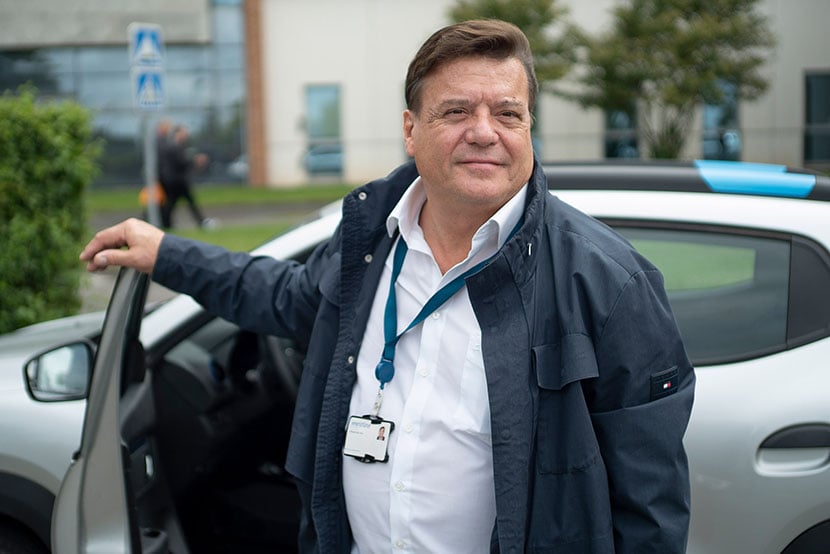 Photo 3: Yves's mission is to take care of all the maintenance and management of the building (furniture, roofing, lighting, air conditioning, parking, fire safety, access controls, etc.)
The adoption of EV charging went without any issues. One rule for EV drivers to follow is to move their EVs once they're charged. Employees have been respectful and follow this rule, so there are no issues.
FUTURE AMBITIONS
Worldline wanted to engage with an innovative partner ready to evolve the solution in line with technological advances. Virta has demonstrated agility since the beginning of this collaboration and has managed to meet Worldline's expectations.
Workplace charging is the first part of Worldline's fleet policy. Secondly, the company wants to deploy charging at their employees' homes who have a company or management vehicle.
To ensure continuity of service, Worldline wants to install the same charging stations as in the office: connected, smart (enabling consumption monitoring) and with an option for automatic home charging reimbursement.


Worldline Seclin
The Seclin site is the largest Worldline site in the world; it covers 15 hectares and welcomes about 1,600 people.
Since the Covid pandemic, Worldline has opted for a 50% remote working policy. The Seclin site usually has around 40% to 45% of employees on site on Tuesdays and Thursdays, but attendance rates fall on Mondays, Wednesdays and Fridays.
Since installing the charging stations, Wordline has seen an increased presence on-site due to EV drivers coming before the weekend to recharge their vehicles.
When the prices of EVs reach parity with ICE vehicles, Worldline management expects a much higher presence on site on Mondays and Fridays.