30
hotels with EV charging
125%
growth in charging events
SUMMARY
The customer demand of hotel guests for electric vehicle (EV) charging is growing simultaneously with the electric vehicle sales. For Scandic, including EV charging in the hotel facilities was a natural decision due to their strong sustainability focus. Virta's comprehensive Charging Business as a Service solution allows Scandic to accommodate their guests' needs in the best possible way while not worrying about any complexities involved.
Scandic, the largest hotel network operating in the Nordic market, runs 280 hotels in 130 locations across six countries. Founded in 1963 in Sweden, Scandic has over 50 years of experience growing its brand into what it is today, the largest, well-known, and well-liked hotel operator in the Nordic region.
In Finland, Scandic operates 52 Scandic hotels and 10 hotels under international brands IHG Hotels and Hilton. This case study focuses on Scandic Finland.

EV CHARGING IS A HOTEL'S MUST-HAVE
Back in 2020, Scandic started seeing growing customer demand for EV charging. The sales of electric vehicles are skyrocketing since more and more consumers are switching to electric. Only in 2021, 6,6 million EVs were sold worldwide, more than tripling their market share from 2019. Naturally, EV charging is becoming an expected and demanded amenity in hospitality destinations. It is not just a nice thing to have anymore.
"We think that in the future, our customers will expect EV charging as much as water coming from the tap,"

says Mikko Henriksson, the General Manager of the Scandic hotels in the city of Turku, Finland.
Scandic welcomes many guests coming from abroad, who rely on rental cars to get around. Electrification is happening everywhere, and rental fleets are not an exception. Fleet electrification is a strong trend that will only intensify in the future. The more rental fleets electrify, the more will demand for EV charging grow even from Scandic's foreign customers.
Accommodating customers' needs was the driving force behind deciding to install EV charging units into Scandic's hotel garages.
"Our main key performance indicator for EV charging is customer satisfaction. We want to provide our customers with good service and a possibility to charge their cars sustainably," Henriksson describes Scandic's main target set for EV charging.
SUSTAINABILITY IS AT THE FOREFRONT
Besides meeting customer demands, the sustainability aspect of EV charging was a significant added value for Scandic. Sustainability has been a cornerstone of Scandic's actions since 1993, when the company launched its Sustainability Program, introducing ambitious environmental targets. One of Scandic's sustainability goals in 2020 was to become the hotel company with the lowest CO2 emissions generated. So, introducing EV charging possibilities in their hotels came naturally.
"EV charging plays a part in our environmental programme. We closely cooperate with the environmental certificate Nordic Swan Ecolabel, which sets our corporate sustainability goals. EV charging is one of the actions to take us closer to those goals," explains Henriksson.
Naturally, setting sustainable goals and taking action is not only on Scandic's mind. More and more of Scandic's corporate customers have extensive sustainability programs of their own. As part of it, corporate fleets are electrifying and corporate customers are requesting more EV charging possibilities. Scandic's EV charging has been a service to fulfil customers' needs from day one, so Scandic delivers.
SCANDIC AND VIRTA JOIN FORCES
Once Scandic decided to start offering EV charging, they needed a strong EV charging service provider to work with. Due to the nature of Scandic's services, keeping their focus mainly on providing a great place to sleep and eat for their customers was a priority. The ideal partner would take care of all the complexities of running the EV charging business, so Scandic didn't have to.
So, how did the cooperation between Scandic and Virta come to be? At the beginning of 2020, Scandic started mapping out potential EV charging service providers suitable for future collaboration.
Scandic had already installed a few EV charging stations together with Virta in the past, and their existing satisfaction with Virta's services decided that the cooperation would continue. That's when the partnership between Scandic and Virta gained momentum.
SCANDIC VALUES EASINESS
The Virta EV charging solution is about making things easy for the customer. The aim is to provide a complete value chain from installing the EV chargers to taking care of payments and billing. And that's what Scandic needed, so they could focus on their core business – offering a great place to sleep and eat.
"The biggest value Virta provides to Scandic is the easiness. It's effortless for us to operate these EV chargers. We don't need to give any extra effort to provide this service to our customers. Virta has made it very convenient for us," Henriksson explains.
With the Virta mobile app that can be fully customised to fit the customer's brand, EV drivers charging their cars at Scandic can be very self-sufficient. Once the EV driver downloads the application to their phone, they can start and stop the charging events in a couple of clicks.
In case of any customer questions, the Scandic's personnel have undergone training to help EV drivers whenever needed. But with the help of Virta's customer support, Scandic did not need to hire any extra personnel for these tasks.
SCANDIC'S EV CHARGERS EXPECTED TO GROW
EV charging at Scandic hotels is growing in popularity fast. From 2020 to 2021, the number of charging events at Scandic grew by 125%. At the beginning of 2022, Scandic had EV chargers available in 30 hotels in Finland. Those EV chargers are being used daily by Scandic's meeting & event customers and their overnight guests. The number of charging events in January 2022 almost doubled from the same time in 2021.
Scandic made sure to amplify the news about their EV charging possibilities to ensure their customers knew about the service. Thanks to a simple filter tool, guests can easily find the hotels with EV charging on Scandic's website. The news also made it into Scandic's customer newsletter.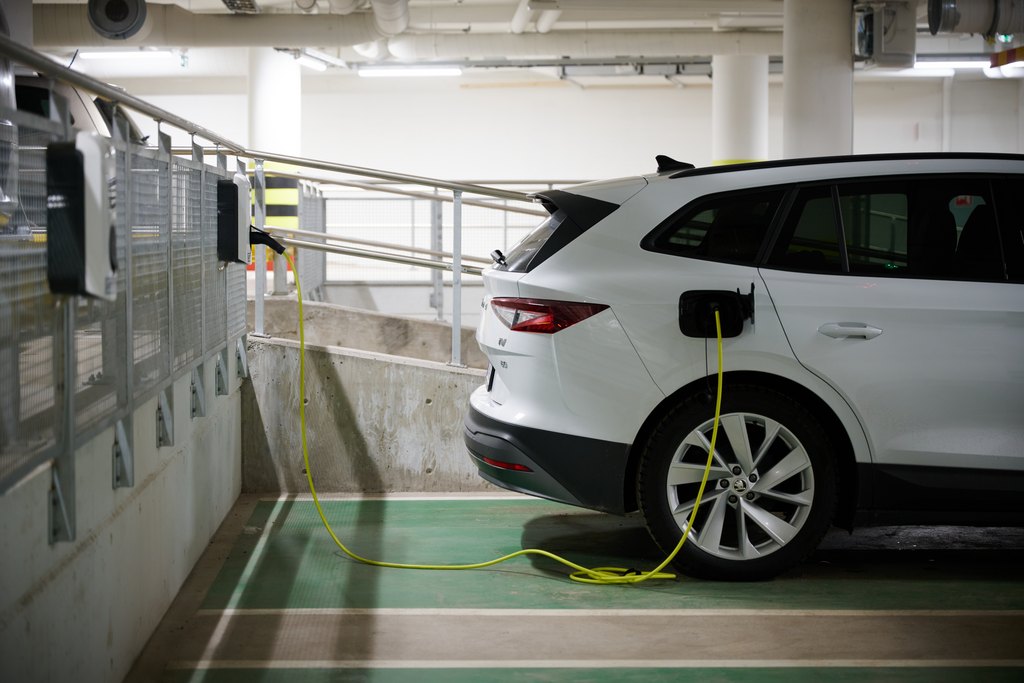 As the customer demand grows, Scandic needs to increase the number of their EV chargers easily. Eventually, Scandic expects to provide EV charging services in all of their 60 Finnish hotels. Thanks to Virta's scalable system and consistent processes, expansion is effortless.
"In Scandic Hamburger Börs hotel in Turku, we are aiming to at least double the current number of chargers," adds Henriksson.
With Virta's energy services, such as Dynamic Load Management (DLM), increasing the charger usage can be done safely without costly renovations and upgrades to the electricity infrastructure.
JOIN THE FORERUNNERS
With electric mobility gaining popularity worldwide, the customer demand for electric vehicle charging is only expected to grow. Listen to the customer demand and equip your hotels and other hospitality destinations with electric vehicle charging now, before your competitors do.