Results
2248
Charging sessions carried out per three months
9 kWh
Average charging energy
74 minutes
Average charging time at the Clos du Chêne site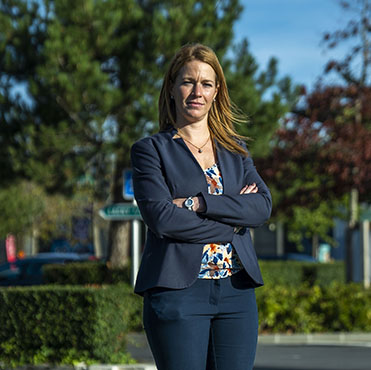 We're very satisfied with the support and responsiveness of the Virta team. They were able to understand our challenges and adapt to our constraints and objectives. - Aurélie Allier, Director of Clos du Chêne
How a retail park made electric vehicle (EV) charging a pillar of its sustainable development strategy? Discover how Aurélie Allier, Director of the FREY Clos du Chêne retail park in Paris, trusted Virta to launch an EV charging business.
THE STORY
FREY – "Restoring retail as a service for the common good."
FREY is a French real estate investment firm specialising in developing and operating outdoor shopping centres in Europe. The FREY Group also conducts major urban and commercial renewal restructuring of city entrances.
Since its creation, FREY has established itself as one of the most innovative players in its sector. It's a pioneer of ecological retail parks and the inventor of a new generation of outdoor shopping centres.
FREY is a company with a mission; their raison d'être is to 'restore retail as a service for the common good'. FREY is committed to building multi-purpose sites that are useful to society. Its goal is to promote the role of retail in urban diversity, economic resilience and environmental transition.
Like Clos du Chêne – the largest retail park in the Paris region - FREY's shopping centres strive for a more responsible, environmentally friendly and socially beneficial society.
THE PROBLEM
For more than ten years, FREY has placed the environment at the heart of its operations, both in developing and the managing its retail parks.
FREY has identified a number of objectives, such as the deployment of low-carbon projects, the reduction of the carbon footprint of its sites and the support of carbon-free mobility.
Equipping the sites with EV charging stations was naturally integrated into FREY's development projects. And the Clos du Chêne site in Marne la Vallée acted as a forerunner.
After acquiring the EV chargers for the site from a manufacturer, Clos du Chêne's management quickly became aware of the number of responsibilities surrounding the installation and maintenance of the chargers. To limit their own efforts yet quickly set up the charging service, they started looking for an EV charging partner.
"Virta quickly appeared to be the most suitable solution for our needs. We were looking for ease of use of the solution and a committed and responsive partner," states Aurélie Allier, Director of Clos du Chêne.


THE SOLUTION
The partnership FREY and Virta have started covers EV chargers' purchase, operation, and maintenance. By choosing the Scale package of the Virta solution, FREY can also take advantage of co-branding possibilities.
The 21 AC 22 kW chargers were installed in 2021 and 2022. FREY benefited from the Advenir funding – a French financing program for EV charging stations. Since the chargers are part of the vast roaming network, anyone can come and plug their car in, no matter what EV charging provider they belong to.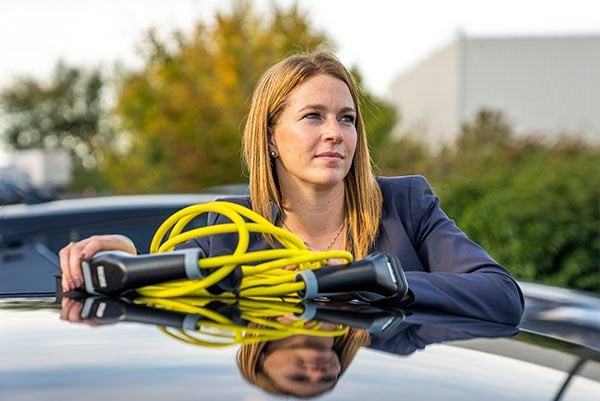 The billing system implemented by FREY aims to combine accessibility and profitability. That's why they set up incentive pricing. The first 30 minutes of charging is free, followed by 3€ per hour afterwards. That price is the same at all FREY sites.
the Results
2248 – charging sessions carried out per quarter
9 kWh – average charging energy of a session
74 minutes – average charging time at Clos du Chêne
The management of Clos du Chêne was surprised by the instant success of EV charging with their customers.
"We noticed very early on that there was a real demand for EV charging from our customers. That's why we quickly decided to accelerate the deployment and increase the number of chargers," says Allier.
After a year of use, it's evident that the EV chargers are popular with customers and visitors. Not only do they take advantage of the recharging possibilities when they go shopping, but also when visiting the commercial park and its many street artworks.
And EV charging is not only popular among customers and visitors. Clos du Chêne's employees and management have also taken advantage of the EV charging possibilities on site.
Thanks to the interactive map in the mobile app, where an EV driver can quickly locate charging stations nearby, the site also attracts new customers. The Clos du Chêne site often welcomes visitors of the nearby Disneyland Paris.
With the current utilisation rate, Clos du Chêne will receive return on investment as early as in 3,5 years. For other sites in France, the number can look quite different - up to 8 to 10 years.
WHAT ABOUT THE FUTURE?
FREY is committed to increasing the number of charging stations on its real estate assets to support the transition to carbon-free mobility and the development of electric vehicles. 
JOIN THE PIONEER IN EV CHARGING
With sales of electric vehicles exploding and car manufacturers replacing their ICE models with electric ones, the need for charging will increase exponentially, especially for charging at retail locations.
In fact, in a study that Virta conducted with Kantar in 2022, we can see that the expectations of EV drivers for convenient EV charging at retail locations are high:
55% say that the availability of charging stations strongly influences their choice of a retail store. Only for 5% of drivers, the presence of EV chargers has no impact on their decision.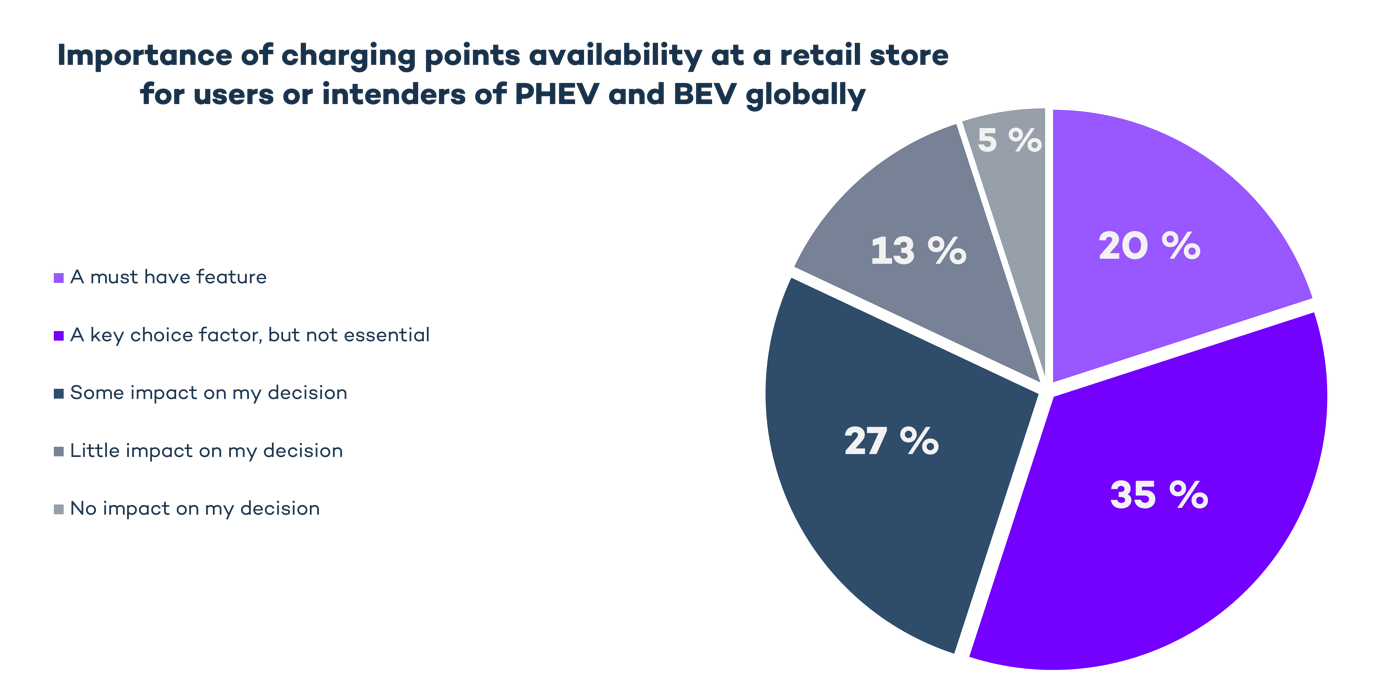 Meet your customers' expectations and equip your store's parking lots with EV chargers before your competitors do.
Learn everything you need to know about our EV charging solution for the retail sector in this e-book: