The Westfalen Group runs the largest network of non-affiliated, branded petrol stations in Germany with 260 stations – mainly in North Rhine-Westphalia and Lower Saxony. They excel at additional services in shopping and catering, their own coffee brand, drive-in counters and the Westfalen Service Card – a petrol card for company fleets that is accepted as a means of payment at 5,500 petrol stations all over Germany (Westfalen, Agip, Aral, Avia, Markant, OMV and Total). Currently, the Westfalen Group is evolving its petrol stations into mobility hubs. To achieve this, it is expanding the 'foodvenience,' laundry and services segments, as well as the alternative propulsion energy segment. An example of this – with significant growth rates – is electric vehicle charging.
When it comes to driving future technologies, the Westfalen Group, headquartered in Munster, has read the sign of the times: The first LNG station for lorries was opened two years ago, and more are already being planned. The company also participates in a federal campaign for climate-saving e-fuels. E-mobility is becoming ever more important. In order for more EVs to drive on German roads, extensive charging infrastructure is needed. In the setting up of EV charging stations and any associated charging services, Westfalen relies on the Virta technology.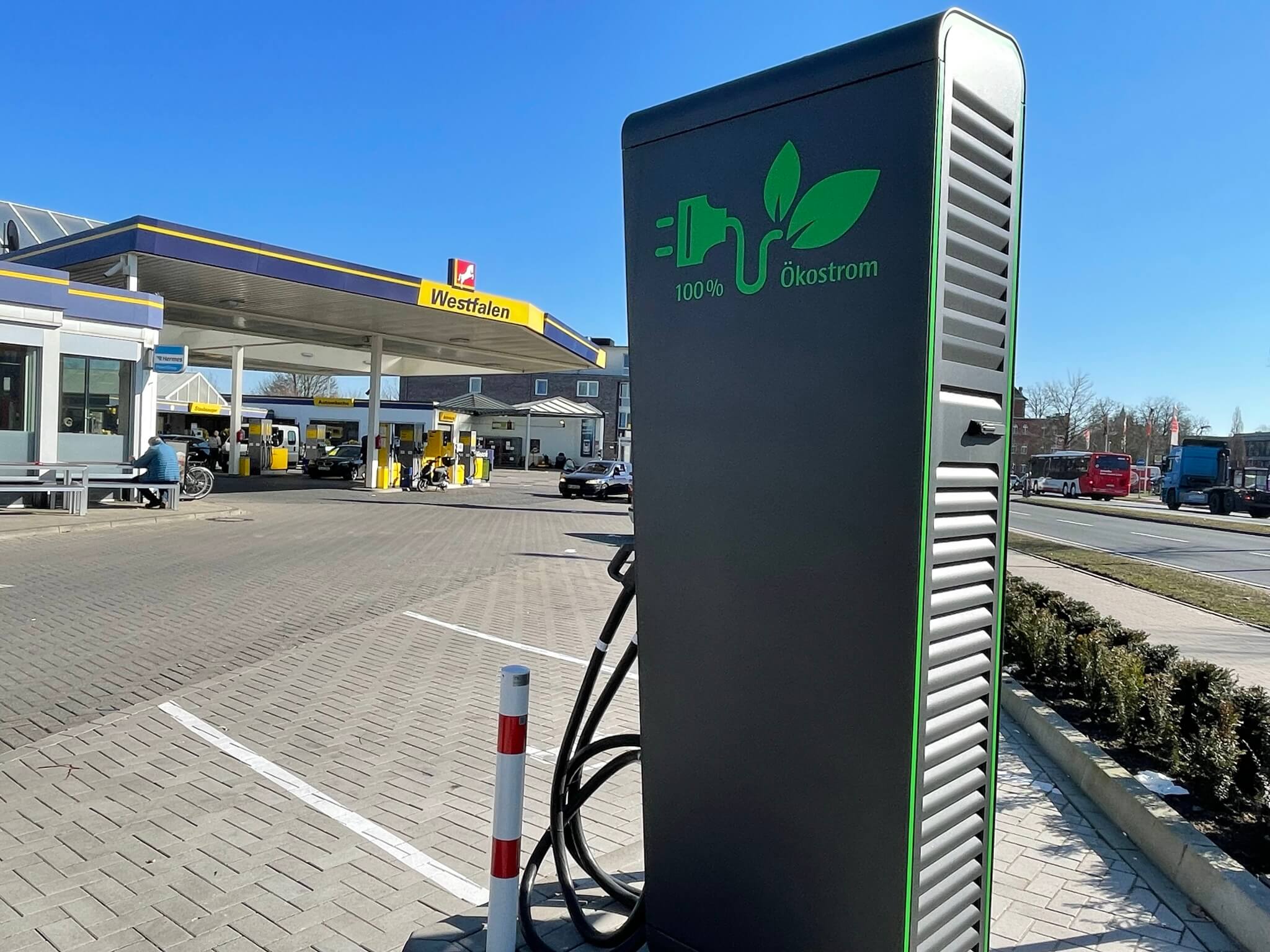 Development of e-mobility and charging infrastructure in Germany
"There are certainly differences between states, but overall, Germany has done a lot to promote e-mobility," said Marc Fasel, Head of Mobility at Westfalen Group.
The family-owned company has been in the e-mobility business since 2008. It first cooperated with an energy supplier but has been independent since 2017. The development is due to the growing demand – more and more people want to drive an EV. Technological progress is also advancing quickly. "Range anxiety" as the most significant inhibition is becoming less relevant – even larger cars easily manage 500 km nowadays – and charging times are constantly getting shorter.
More government support and constantly rising petrol prices are propelling development.
Nina Schäperklaus, a member of the Westfalen e-mobility team, is convinced that "the majority of the petrol stations we know today will look completely different in 15 years."
A more suitable term in the future will be 'mobility hubs.' You will be able to fill up with petrol, charge your EV, wash vehicles in an eco-friendly manner, have lunch, and go shopping. Furthermore, they will allow you to fill up on a variety of energy, such as electricity, LNG (Liquified Natural Gas) and hydrogen.
The challenge
Petrol stations have offered EV charging as an additional service for a few years now. Currently, the Westfalen Group is massively expanding its charging infrastructure and equipping more petrol stations with fast charging points.
Nina Schäperklaus says, "A fast and reliable charging network is a precondition for the success of e-mobility, and thus also for the development of our business sector. In order to innovate and lead the way, we need well-engineered technology in the background."
The solution
The Westfalen Group cooperates with Virta as their technological partner. Virta takes care of processing the transactions in the background and backs the company up. This allows the Westfalen Group to focus on its daily activities instead of worrying about complexities, risks or possible hidden costs.
It is practical to have a specialised service provider set up a charging infrastructure quickly and then just start off. This means new sources of income are immediately accessible to companies such as the Westfalen Group.
Marc Fasel says, "We were looking for a cost-efficient solution that we can discuss deeply enough from a technical point of view so that we can actively shape the future development."
Complete solution, flexible to fit your needs
The Westfalen Group opted for Virta after comparing multiple providers. Virta combines the setup of IT infrastructure and energy management into a complete one-stop-shop solution. Accounting and operational services are also available, but the Westfalen Group wanted to continue taking care of these aspects themselves. Finally, there is already a widely accepted filling and charging card: In addition to the advantages of a traditional filling card, the Westfalen Service Card + eCharge offers Europe-wide access to thousands of Intercharge charging stations.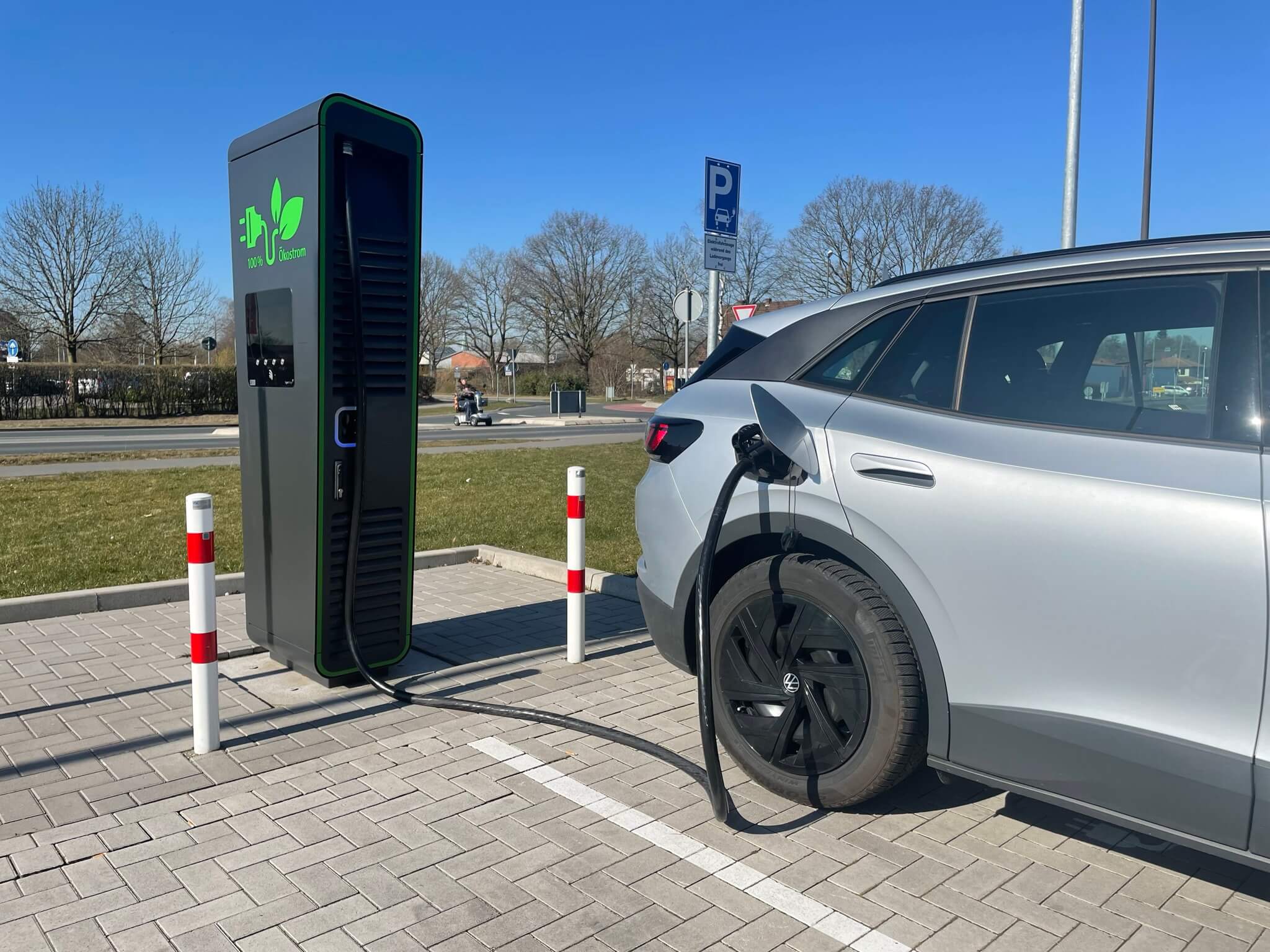 "We liked the flexibility of choosing between diverse options," says Marc Fasel.
In the future, the Westfalen Group wants to find new groups of customers beyond their petrol stations. For example, charging stations can be installed on employee parking spaces or in hotel or supermarket car parks. And the same also goes for companies that maintain their own fleet and therefore need matching charging infrastructure. One crucial advantage is its location independence: You do not have to provide petrol; you only need to provide a powerful grid.
Nina Schäperklaus says, "For us, the main focus is always to provide an optimal solution to our clients. We want to live up to these expectations with new ideas and concepts. The market for e-mobility is rapidly changing, which requires development from energy suppliers. This also goes for Virta. Based on our experiences so far, we can say that when it comes to expanding our petrol station business sector, Virta is a good partner."
The company
The Westfalen Group operates as a technology company in the energy sector with numerous affiliates and holding companies in Germany, Belgium, France, the Netherlands, Austria, Poland and Switzerland. The family-owned company's headquarters, which was founded in 1923 and has more than 20 production facilities all over Europe, are located in Munster. Its business sectors are gases, energy supply and petrol stations. The Westfalen Group has roughly 1,800 employees and generated a revenue of about 1.6 billion euros for the 2020 fiscal year.