Charging with Virta will become even easier for BMW drivers, as the German carmaker announced the launch of Plug & Charge capabilities in 2023 during the Intercharge Network Conference in Berlin. Virta's availability, among other operators, in BMW's upcoming lineup was one of the key demonstration items during the presentation.
With Plug & Charge becoming available at BMW in 2023, it will enable Virta customers driving BMW to charge at Virta charging points, without having to use a charging card or app. The authentication required to start the charging process and for billing occurs automatically by means of a data exchange between the vehicle and the charging station by plugging in the charging wire. The prerequisite is that corresponding charging hardware and the car are Plug & Charge ready.
The standard ISO 15118 defines preconditions for identification with the cable or via Wi-Fi, enabling the charging device and the back-end service to identify the car and its owner when the vehicle is plugged in. This means that at the end of the charging process, the electricity fed into the car is billed automatically.
Jussi Ahtikari, CTO of Virta, has been actively participating in framing the EU level implementation for ISO15118: "Developing a smooth and flexible customer experience is our passion, which is why removing one step from the charging event process is tempting. For Virta customers Plug & Charge capabilities mean that charging the EV battery is as easy as charging their smartphone."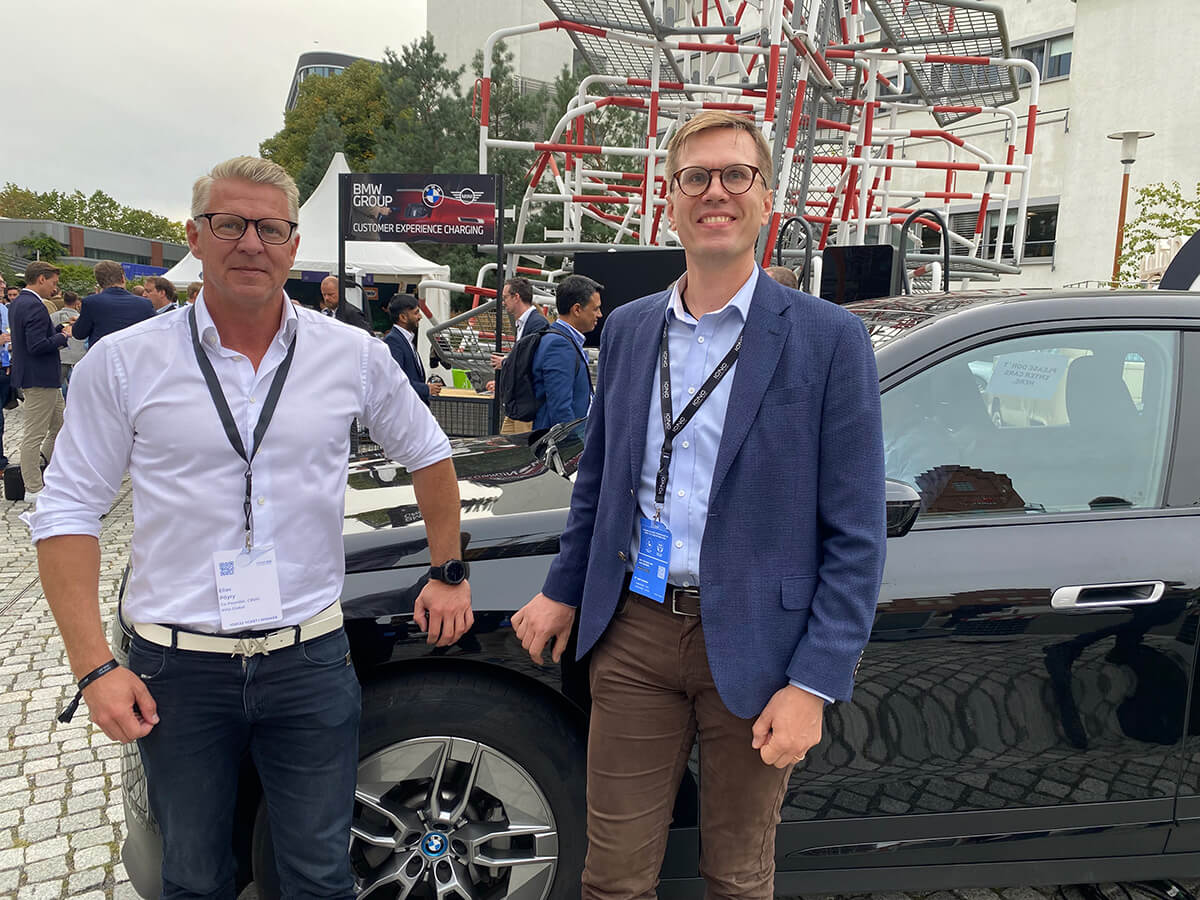 Photo: Virta's CBO and Co-Founder Elias Pöyry and CTO Jussi Ahtikari
Nicolai Woyczechowski, Managing Director of Virta Germany stated: "Virta being part of BMW's multi contract Plug & Charge offering shows that we play an important role in the development and operation of electric charging infrastructure in the German and European markets."
Further information on how Plug & Charge works
Virta is a European pioneer in providing market-ready, flexible, and easy-to-use e-charging solutions. To make life and charging easier for as many customers as possible, Virta has been a forerunner in offering ISO certified Plug & Charge capabilities to its customers since 2016.
Learn more about Virta Plug & Charge and our partnership with Hubject via our newsroom on the Virta website: https://www.virta.global/blog/iso15118-plug-and-charge


About Virta
Virta is the fastest growing provider of solutions for the setup, operation, and management of charging stations for e-vehicles in Europe. Founded in Helsinki in 2013, the company is a pioneer in electric mobility and is present in more than 30 countries in Europe and Asia. With more than 65,000 charging stations, the Virta network is now the second largest in Europe. In 2021, over 650,000 registered customers performed 6.9 million charging operations with an output of 105 GWh. This saved 113 million euros in fossil fuels and contributed to sustainable mobility.
Press contact
Rud Pedersen Public Affairs Germany
Unter den Linden 32-34
10117 Berlin
Tel. +49 160 5416424