A switch from internal combustion engine car to electric one eliminates all direct emissions of end use. The end of pipeline emissions is an extremely big benefit for the air quality in large cities.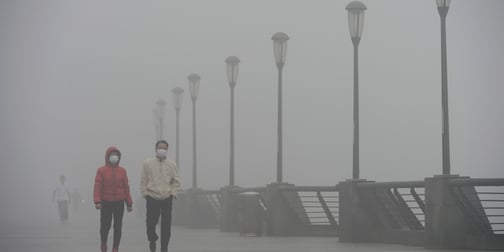 We have all seen pictures of smog covered cities with people wearing face masks. Ongoing smog problems are caused mainly by fossil fuels and transportation.
Outdoor air pollution causes over 3 million premature deaths every year.
This means that one death out of twenty is partially or entirely caused by air pollution.
Electric cars have heavy batteries and are thus claimed to wear out road surfaces more than conventional, lighter cars. However, the particulates from road surface are different from the ones causing health problems. Small particulates get into lungs and blood stream - and basically all of these health threatening particulates come from combustion engines.
Driving an electric car does not produce pipeline emissions, thus a shift from ICE car to EV eliminates all direct emissions of end use. This is extremely beneficial especially in large cities. Electrification reduces both ground-level ozone and volatile organic compounds that cause for instance respiratory and lung diseases, and heart problems.
Electric vehicles still make some larger particulates to detach from the road surface. Together with electrification, public transportation, shared cars and for instance cycling the air quality can be improved significantly.

Download The EV Disruption, an e-book by Virta, and learn more about the positive impacts of cleaner transportation: