The light on the charger is flashing red, the charger's socket isn't accessible, or the mobile app won't work: there can be many reasons for a failed charging event. In this blog post for Electric Vehicle-newbies and experienced zero emission-drivers alike, we've listed the most common reasons that your EV charging is no smooth sailing.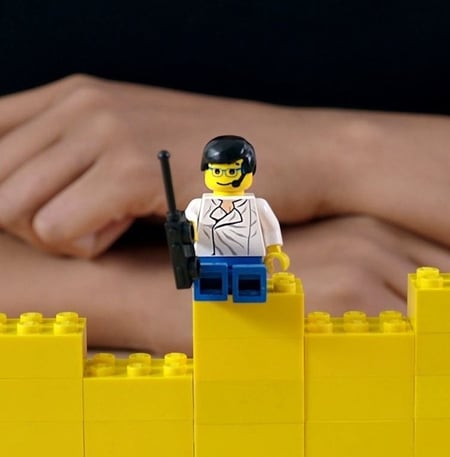 EV charging is, for the most part, a straight-forward experience with little issues. However, as with most things in life, everything isn't always perfect. Hardware and software can both experience issues that make your charging experience cumbersome. Here are a few things that can influence your charging experience:
1. The charging device is a bit older
In many markets, charging infrastructure has by now been around for a while. This means that some of the devices that are still in use have been with us from the start of the EV era, and some of these devices were only prototypes even to begin with. Luckily, as the EV industry matures, more investments are being made in infrastructure, and these old charging devices are being replaced. Until all of them are replaced, however, you might experience some difficult charging events.
2. Your RFID isn't connected to your account
If the RFID card hasn't been connected to your account properly, you won't be able to start or stop charging with it. This can be resolved in the Virta mobile app, where you log in with your Virta login credentials.
3. The charging device doesn't have an Internet connection
This can happen when the charger is located in a parking hall under ground for example. We always test out the connection at the location before the charger is installed, but sometimes the strength of the internet connection can vary. By informing our customer support, we become aware of the issue and can solve it as soon as possible.
4. Your prepaid account doesn't have sufficient funds
Virta's charging service works on a prepaid basis; in order for the service to work and for you to charge, you need sufficient funds on your Virta account. Also, make sure you've linked a working credit card to your account.
5. The mobile app doesn't show if the charging event is progressing or not
The Virta app is shows you how your charging is progressing, with kWs charged and funds used. Unfortunately, some charging devices can't send charging information to the Virta app, and so, even if the charging is progressing as it should, it will not show up on your phone. Not to worry though; after the charging's finished, the app will show the charging event's statistics as usual.

A few things to remember when charging
:
Always use the same identification method to start and stop charging. If you began charging with your RFID-card, you have to end it with the card as well.

If you can't release the charging cable from the car, press the "release cable" button in the car. This is usually located underneath the steering wheel.

Check if the charger is free to use in the mobile app or online. This allows you to know beforehand whether the charger is free or not, and if it is working as it should.
We always encourage you to contact our customer support if a problem arises with charging. This helps us to solve the problems instantly and to get the charger back into business as fast as possible. For any other questions regarding Virta's services, please keep in touch here.

support@virta.global | Customer support number for Finnish charging network: 0800 02200