The number of electric vehicles and hybrids is constantly on the rise and the need for charging stations is growing with them. A housing cooperative Lähderanta in Espoo, Southern Finland, is a forerunner that since the end of 2017 has offered Virta's smart EV charging services to their residents.
It only makes sense for housing cooperatives to offer smart charging to their residents, as a part of the sustainable development of infrastructure. With the updated EU directive on energy-efficient buildings, it is even required to offer EV charging for every one-in-five parking spots in both newly built and fully renovated buildings. Lähderanta housing cooperative is ahead of the game, as they installed two charging points on their premises already last year, in order to make it possible for residents to own and charge eletric cars.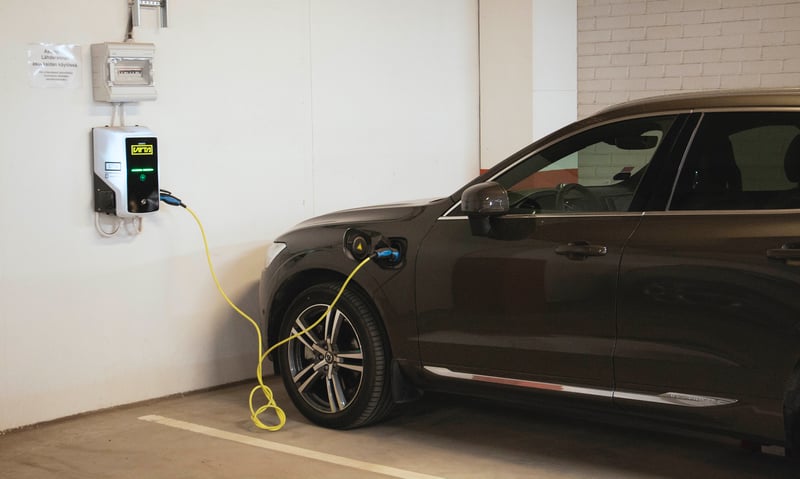 EV chargers installed at Lähderanta are meant for the building residents. In 2017, when the points were installed, Lähderanta only had one plug-in hybrid car among all the residents, but they want to encourage more residents to own EVs. According to Riitta Iitti, the Property Manager, they are prepared to install more charging points as the need for EV charging grows. Iitti says that installation was effortless, quick and did not require a substantial investment. The charging points were placed inside the parking hall of the adjoining shopping center, as it provided a roof and sufficient energy for a charger.
"We had no previous experience of charging devices, but Virta seemed like a good system - and so we decided to work together with them."

– Riitta Iitti, Property Manager of Lähderanta

It was important for Lähderanta to work with a company that had a lot of knowledge about EV charging and that had an easy-to-use system. Lähderanta decided to go with Virta's smart EV charging system and bought a Chago Wallbox device on Virta's recommendation. According to Iitti, it was most important to find a system that invoices the users directly, since small invoices take up a lot of unnecessary time. Since Virta's system takes care of invoicing on behalf of the charging point owner, it was a perfect match.


Virta Private allows the charging point owners to:
Manage and monitor the charging devices remotely in Virta Admin Panel
Set a price for charging and limit the charging power
Limit usage to selected users, or allow anyone to use the device
Start and stop charging remotely
Virta Private is an EV charging service that is perfect for housing cooperatives and corporations, who want to offer smart charging to their residents and employees.