Hoteliers recognise that the success of a hotel business depends on guest satisfaction. Meeting customer demands has become increasingly complex as expectations grow. A few years ago, when electric vehicles (EVs) started gaining popularity, it was clear that it was only a matter of time before hotel EV charging started to be demanded by guests. Now, with the EV market growing faster than expected, provision of EV charging infrastructure at hotels has become crucial for EV drivers.
We sat down with Virta's Sales Expert, Suki Sangha, and talked to him about EV charging in hotels, its effect on guest experience and its relation to sustainability.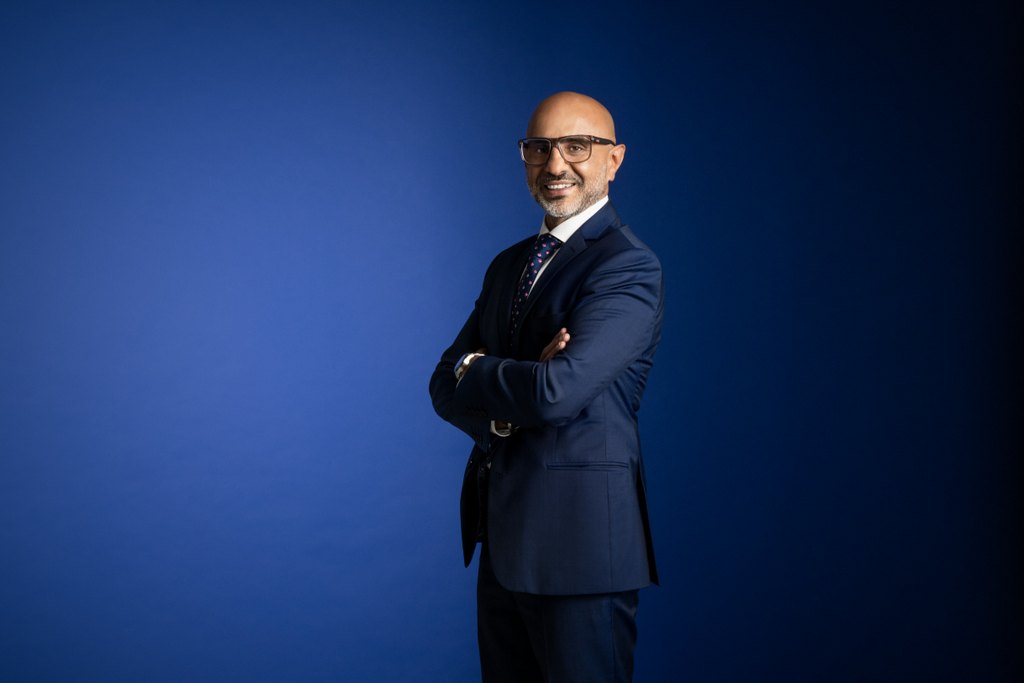 How can the availability of EV charging benefit the overall guest experience?
The EV market has been steadily growing in the past few years. Worldwide, we've seen a 60% uptake in 2022 compared to the previous year, with 26 million EVs on global roads.
I focus on the UK market, which also exhibits nice growth figures. Currently, battery and plug-in hybrid electric vehicles (BEV and PHEV) make up about 7% of all vehicles on UK roads. In April of this year, EV sales made up over 21% of all new vehicle sales in the country.
"EV charging availability is becoming crucial in securing a good customer experience."
From these numbers, we can see that the traditional re-fuelling market is being disrupted, and with more electric vehicles on the roads, EV drivers need to charge at their destinations. According to a survey we ran with Kantar in 2022, for 87% of EV drivers, EV charging at hotels has at least some influence when deciding what hotel to stay in. Simply put, EV drivers prioritise charging facilities when choosing accommodation.
So, EV charging is becoming one of the amenities hotel guests are demanding. It's no longer a 'nice to have', it's now becoming crucial in delivering a good customer experience.
That said, hotels provide the perfect setting for guests to charge up for the next day while staying overnight. With slow AC chargers, charging can take up to 8 hours, which is ideal for a guest who arrives in the evening and plugs in overnight, then can take a fully charged car on the road again the following day.
In addition to overnight guests, EV charging serves the hotel's meeting and event facilities guests just as well. And let's not forget the hotel's employees, who can also benefit from it.
Does EV charging offer new revenue opportunities to hotels?
Yes, EV charging definitely presents an opportunity to create new revenue streams. First, hotels can attract new customers who may not have otherwise stayed at that particular destination, thanks to EV charging availability. This way, EV charging can quickly become one of the hotel's Unique Selling Points (USPs).
Second, there's a revenue opportunity coming from EV drivers spending on the hotel's other services while they wait for their car's battery to fill up. We're talking about having a meal at the hotel restaurant or a drink at the lobby bar. These so-called 'while you wait' activities are growing in popularity, servicing guest demand and increasing the revenue and margin generated per visit.
As the issue of sustainability rises, how does EV charging tie in with this topic, and why is it so important for hotels?
As previously mentioned, the number of electric vehicles is constantly growing. This is a positive trend as it's bringing us closer to the decarbonisation of transport, which is crucial to fight climate change. However, we need to develop a sufficient charging infrastructure to support all these vehicles. So, hotels have the power to make a difference here by installing EV charging stations and expanding that infrastructure.
In addition, hotels everywhere strive to lower their CO2 emissions and carbon footprint to reach larger sustainability goals. EV charging can be essential to the company's sustainability programme and establish the hotel's brand as a sustainability leader.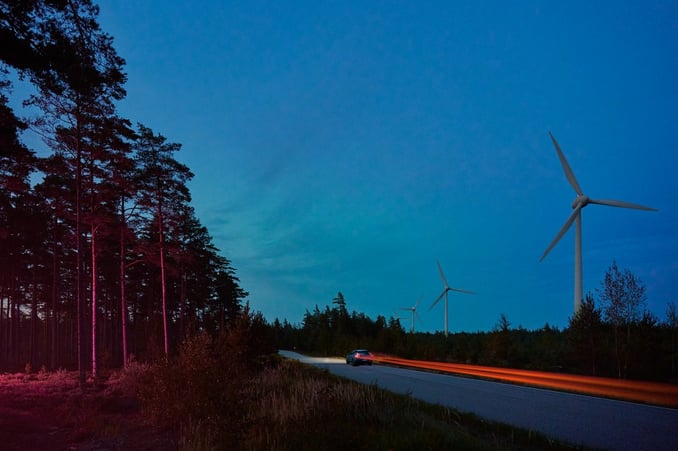 We also see that the growing adoption of electric fleet vehicles strongly powers EV sales. Fleet electrification is often part of corporate sustainability programmes. This leads to additional demand from corporate fleet customers wanting to conveniently charge their EVs.
"EV charging puts hotel's sustainability credentials at the forefront from the minute the customer arrives."
Another thing worth mentioning is the topic of electricity used to power our electric vehicles. Yes, EVs are better for the environment than their ICE counterparts as they don't emit harmful greenhouse gas emissions. But we also have to think about the electricity powering these EVs and the generation sources it's coming from.
If a hotel invests in its own EV charging infrastructure, it can provide certified renewable electricity to power up customers' EVs. At Virta, we offer a service called Virta Origin that ensures certified renewable electricity for all our EV charging stations. This is an important extra step that hotels can take to provide a service that's as environmentally friendly as possible.
All in all, EV charging has the power to present the hotel's brand and sustainability credentials the moment the customer enters the parking lot.
How does Virta's charging solution help elevate the overall hotel business?
We supply the software – the Virta Platform, the hardware - EV chargers, EV driver services, including our mobile app and various payment methods to be used by EV drivers, and more. This enables hotels to integrate EV charging into the larger hotel services portfolio fully and under their brand. An integrated EV charging service builds loyalty across all sites within the operator's service portfolio, as EV drivers expect a reliable branded service.
Our hotel partners have complete control over the charging infrastructure and can set the prices of the charging events. At the same time, we at Virta take care of any complexities that might come with running the EV charging operations. Our goal is to enable our partners to focus entirely on their core business, which is providing a great place to sleep, meet and eat, while fully benefiting from the EV charging service.
Long term, at Virta, we're ready to deliver the next phase of smart EV charging infrastructure that will let our hotel partners develop advanced pricing and loyalty tools and integrate EV charging services into larger hotel CRM systems.
The sales team and I are always available to guide our prospects and customers through the complexities of EV charging and help create reliable, robust, brand focused EV charging solutions that meet the expectations of today's tech savvy EV driver.