We are all familiar with the roaming of mobile networks. When you travel to another country and switch your phone back on after landing, it automatically connects to a local network. You can call, send messages and use the internet without having to purchase another network contract. Roaming in electric vehicle charging is similar to this.
Roaming defined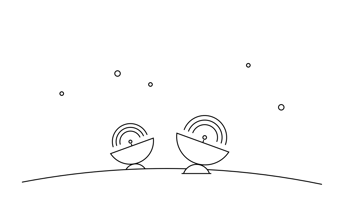 Roaming refers to an EV driver's ability to use various charging stations even if they're only a customer of one service provider. In practice, it means that electric car drivers can use charging stations with just one customer account. Being a customer of one charging network opens up access to thousands of charging stations. This is all thanks to roaming, enabled by service providers coming together in order to provide their customers with the optimal user experience.
Internal roaming and Europe-wide roaming networks
When you run your charging business with Virta, your EV driver customers have two different ways to roam; we call them internal and external roaming.
Internal roaming enables your customers to use all stations in the Virta network. End customers are registered to your service, but stations of our other B2B customers are also accessible to them without any extra contracts, registrations or hassle. Virta's customers create an internal roaming network that is accessible already in over 24 countries.
External roaming is the wider network of charging stations. These roaming hubs connect hundreds of charging services. With these roaming networks, your customers can charge at all stations that are part of the same roaming network — no matter the service or station locations.
All our platform packages include internal roaming and enable connections with the biggest European roaming networks - Hubject and Gireve. As a charging business owner, being Virta's customer automatically connects you with other charging networks. We handle the contracts, payments, documentation and take care of the financial aspects.
The benefits of roaming for the EV charging business operator
The optimal charging ecosystem allows EV drivers to effortlessly fill their car batteries anywhere. As a charging service provider, you should offer this comfort to your customers. Roaming opens up the world to your customers since they can easily charge almost anywhere. Roaming possibilities also attract new customers to your service locations. When your stations belong to the roaming network, the customers of other charging networks can find your stations and charge there.
All the roaming benefits are yours without any extra effort. Being part of Virta's platform gives your customers access to charge within both internal and external roaming contracts. We'll take care of the roaming contracts and save you from a lot of paperwork. If you want, you're free to make your own roaming contracts – we'll provide you with the necessary tools.
Roaming is just one thing included in our service packages. Read more about Virta's platform features here.