Results
100%
growth in charger deliveries
With more than twenty years of experience in the field of communication and power networks, Eltel Networks decided to use its expertise and broaden its service portfolio with electric vehicle (EV) charging. Partnering up with Virta and becoming Virta's reseller provided Eltel with the ability to offer their customers a complete EV charging solution package.
Electrification of mobility is essential in achieving carbon neutrality, the goal of many countries in efforts to slow down climate change.
According to predictions, electric vehicles could represent over 30% of all vehicles sold globally in 2030.
Extensive charging infrastructure will be needed to power the growing size of the EV market.
The EV charger installation business is booming. In the EU, a sufficient charging connection must be legally ensured for new buildings and construction sites. At Virta, we are constantly looking for new partners to join our partner program and help us take on the EV charging world.
Eltel Networks, established in 2001, is Nordic's leading service provider for communication and power networks. With more than 5.000 skilled professionals all around the Nordic region, Eltel's smaller country units also operate in Germany, Poland, and Lithuania.
Natural expansion into EV charging
Eltel's expertise is building and maintaining electrical infrastructure, so expanding into EV charging was a no-brainer for the company. EV charging became an essential part of Eltel's service offering.
"The need for EV charging is high, and in Eltel, we have the capabilities to install EV chargers anywhere, thanks to our many offices all around the Nordic region. But we are particularly strong in large installations," says Antti Sario, District Manager at Eltel.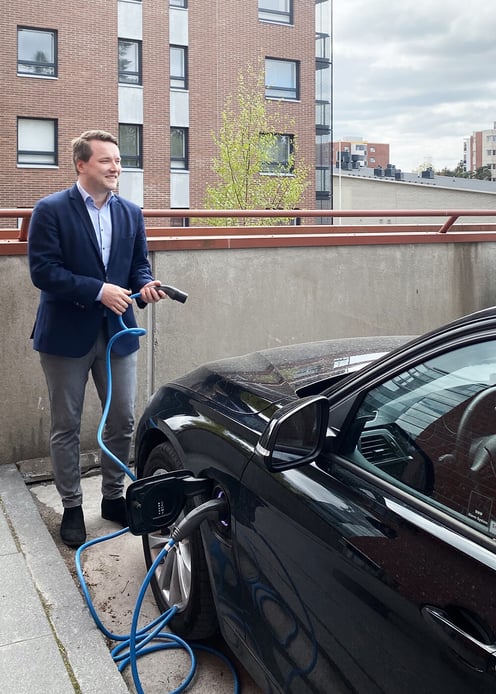 For example, large parking lots, manufacturing facilities or office buildings are the perfect type of customers for Eltel. Large installations often need electrical design work, which Eltel excels in.

Combining strengths to offer excellent services
The cooperation between Eltel and Virta started back in 2019 and has been successfully continuing to the current day. Eltel began to act as a reseller and an installation partner of Virta.
"The communication between Virta and us has always been straightforward and honest, which is something we appreciate," explains Sario.
Eltel had all the expertise they needed for electrical upgrades, installations and maintenance of electric vehicle chargers. However, they couldn't fully serve those customer segments that wanted a complete solution, including services provided only after installation takes place. For that, Eltel needed a strong partner. That's where Virta came in.
"We wanted to deliver a complete package since many companies are interested in the additional services like customer service or automated payments & invoicing. That is why Virta is the perfect supplement for us. Thanks to the cooperation with Virta, we can deliver turn-key solutions to our customers," says Sario.
Eltel values easiness and wants to provide its customers with an easy-to-manage, reliable EV charging solution. The Virta Charging Business as a Service solution is exactly that.
"Virta takes away the burden from companies with no idea about EV charging. They simply want to be able to charge their cars. Virta makes managing EV charging operations easy for them," Sario explains the main benefit of the Virta solution.
Eltel takes care of the whole sales and installation process providing their customer with an end-to-end service.

This process can be divided into four stages:

1. An initial discussion with the client, where consultation about the solution that best fits the client's needs happens.

2. Eltel's professionals proceed to visit the client's site to check the electrical infrastructure needs.

3. A charger order is made and EV chargers are then installed.

4. The charging service starts being used by the customer on a regular basis.
"What's very important is a smooth transition from installation to using the service on a daily basis. That ensures customer satisfaction all along. With Virta, that has been going very smoothly," continues Sario.
During Eltel and Virta's partnership, Eltel saw some significant growth. Eltel's charger deliveries have grown by more than 100% from the beginning of 2021 to 2022. In terms of charging solutions, Eltel's order backlog increased by 1 million € within a year, from 2021 to 2022, and its revenue saw more than 50% growth compared to 2021.
Ambitious growth on the horizon
EV charging is still quite a new segment for Eltel, but since the industry is experiencing such a boom, Eltel has set some ambitious growth targets regarding EV charging.
Eltel wants to see exponential growth in selling solutions where heavy electrical infrastructure building is required, which is Eltel's primary competence. Growth in turn-key charging solution sales to customers needing a large number of EV chargers is Eltel's second priority.
"In simple words, we want to grow," says Sario.
Thanks to the partnership with Virta, results should be rolling in.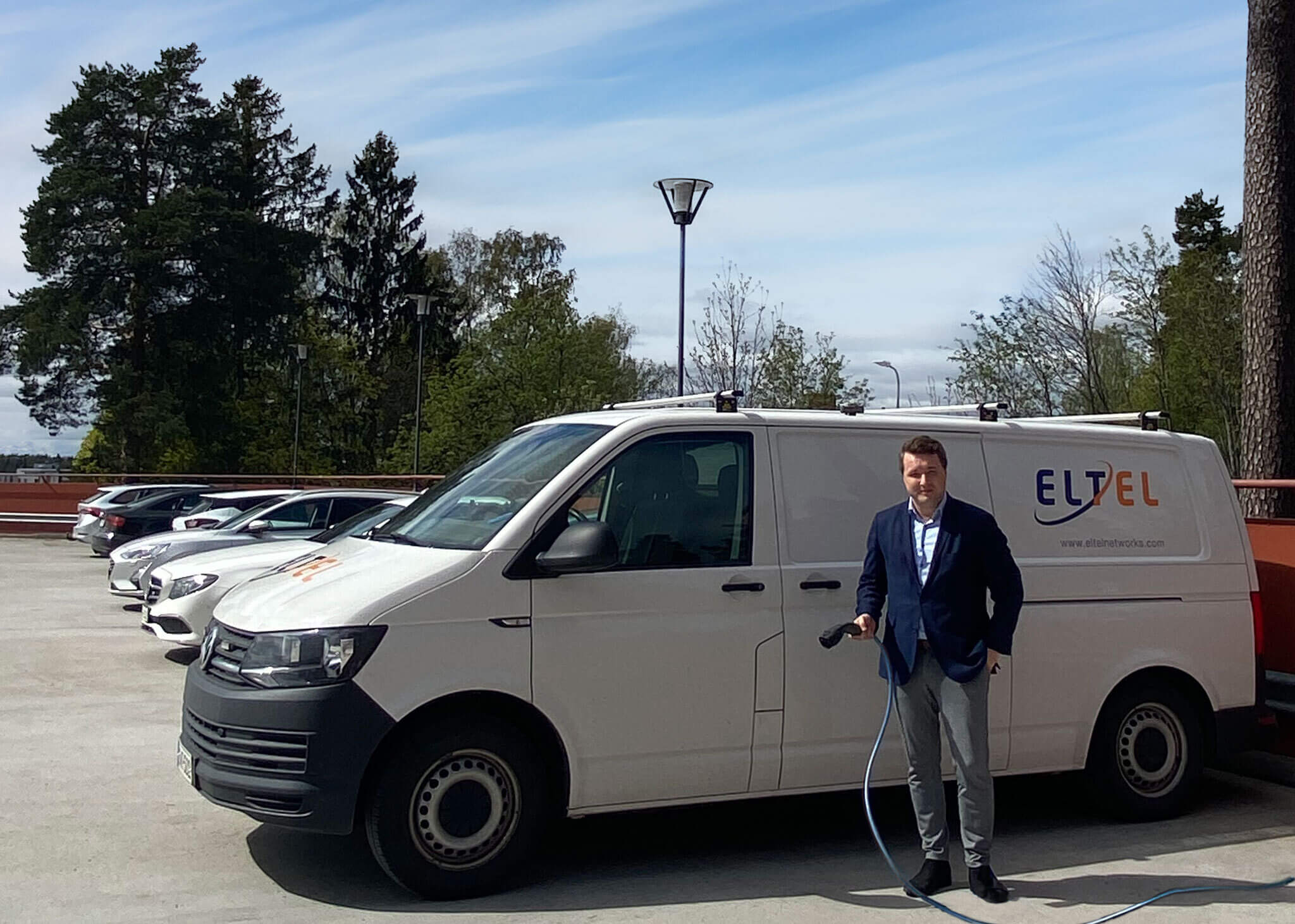 In a nutshell:
Challenge
Eltel saw a great opportunity in EV charging, acting as the perfect addition to their existing service portfolio. Eltel's expertise made the electrical work and installations part of EV charging a breeze. To serve new customer segments and provide a complete solution package, additional services such as customer service or automated payment solutions are essential. For that, Eltel needed extra expertise.
Solution
Eltel became a reseller of the Virta solution and Virta's installation partner. Thanks to this cooperation, Eltel can offer their customers a turn-key solution and provide them with a full package - from electrical upgrades, installation and maintenance work to technical support for EV drivers or automated payments and invoicing systems.