+4000
EV charging
installations annually
Ireland is gearing up to have 1 million electric vehicles (EVs) on its roads by 2030. With the current 1900 EV chargers in place, the EV charging infrastructure will have to grow exponentially to support the growing demand. This is how Ireland-based Randridge Technologies, together with Virta, offer Irish EV drivers a complete package for effortless EV charging in Ireland and beyond.
Randridge, an Ireland-based electrical and instrumentation engineering and contracting company with over 500 employees globally and offices in several locations, started focusing on electric mobility back in 2014. Through Randridge Technologies, they now specialise in EV charging solutions & installations.
Randridge takes advantage of its 25+ years of experience in electrical engineering to deliver quality EV charging installations to homes and businesses.
BRINGING THE IRISH EV CHARGING MARKET UP TO SPEED REQUIRED A STRONG PARTNER
At the beginning of its operations, Randridge focused mainly on home installations and manufactured its own traditional charging devices that weren't 'smart', i.e. weren't sharing a data connection with the charging operator.
In 2016, they partnered up with premium charging hardware manufacturers to supply and install charging infrastructure for domestic, commercial and semi-public areas.
But soon after that, Randridge realised that the state of EV charging in Ireland needed to catch up to the rest of Europe. Other countries have already embraced smart, OCPP-compliant EV chargers. That's when Randridge knew they had to get up to speed.
"We visited a few EV charging sites outside of Ireland and realised that OCPP-compliant smart chargers were a thing," states Jerome Flannery, Director of Randridge Technologies.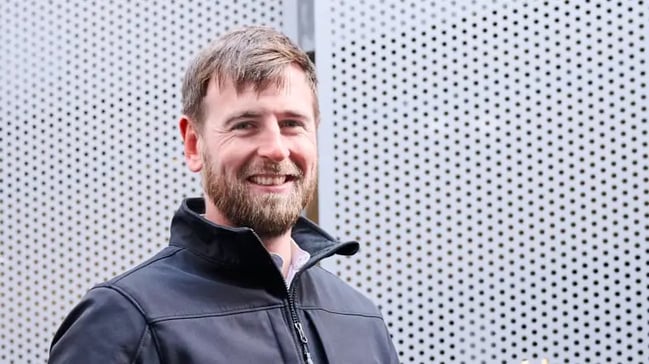 Photo 1: Jerome Flannery, Director of Randridge Technologies.
Randridge needed a strong partner who could provide them with smart EV chargers and a back-end solution, all in one package. In 2018, Randridge found what they were looking for in Virta, and a partnership that brought Randridge's business to new heights started.
"Since we were one of the early adopters in Ireland, partnering up with an experienced, global player with a proven track record was key. Virta could guide us and ensure we were always one step ahead," adds Jerome.
With the Virta Charging Business as a Service, Randridge gets pre-configured smart charging stations based on the specific needs of their customers — from standard to ultra-fast (HPC) charging. Plus, the Virta charging stations are automatically connected to our back-end system, the Virta platform.
Roaming, the possibility for EV drivers to charge outside their EV charging service provider with only one customer account, is another essential service Randridge wants to provide their end-users.
Jerome explains one of the advantages of the Virta charging solution,"Working with Virta enables us to offer EV drivers the ability to travel in Ireland, in the UK and around Europe with only one mobile app. It's one app that lets you charge your EV no matter where you go."
WORKPLACE AND PUBLIC EV CHARGING VITAL FOR IRISH EV DRIVERS
According to Jerome, the e-mobility market in Ireland has been slow to develop. That's mainly due to the lack of charging infrastructure leading to the range anxiety of many consumers.
"I think that having a charging infrastructure in place at home and then adding an opportunity of workplace charging into it would ease customers into buying an electric vehicle," explains Jerome.
But not every EV driver can install an EV charger at their home, either due to the lack of space or the location's power constraints. That's why workplace and public EV charging is vital for many EV drivers.
"Randridge has been awarded tenders for workplace charging, where Virta delivers a solution with which employees can download one app and use it at work, home and public charging points."
One of Randridge's customers is a prime example of workplace EV charging being in high demand.
"A couple of years back, we installed a couple of AC charge points at one of our customer's locations. Since then, the number of their employees with an EV grew, and so did the need to expand their EV charging operations," explains Jerome.
Randridge returned to the customer's site to install multiple fast DC charge points and added 5 AC chargers at each charging location. Currently, the customer is also looking to expand the EV charging operations to their other sites.
FLEET ELECTRIFICATION GOING STRONG IN IRELAND
The need for sufficient public charging infrastructure isn't only true for individual EV drivers but also for fleets, i.e. pools of vehicles leased or owned by an organisation.
The electrification of fleets has been advancing worldwide in the past few years, and the situation is no different in Ireland. Fleet electrification is vital if Ireland wants to adhere to its net-zero targets. But insufficient EV charging infrastructure could be a challenge for fleet owners nationwide.
Randridge recognises the need to accelerate the rollout of charging infrastructure and offer an easy-to-use fleet management solution to fleets transitioning to electric.
"It's important for us to offer a fleet package to these companies and to be able to monitor and control the EV charging stations for them," says Jerome.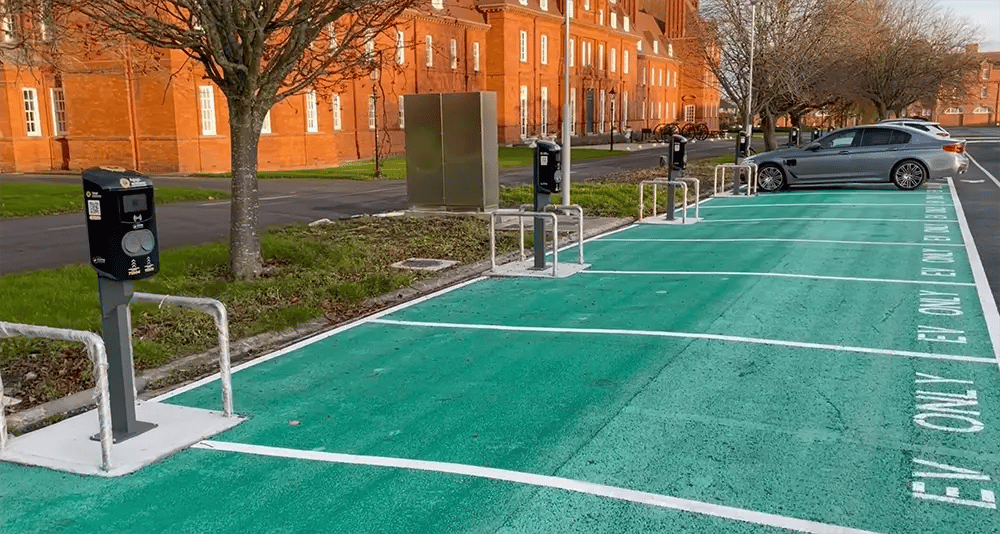 Photo 2: Randridge's installation of EV charging stations for the Irish Defence Forces.

Fleet operators are mainly after access to data. Tracking and monitoring their fleet vehicles, the charging history, and the individual charging sessions is crucial for smooth fleet operations. Virta Fleet, our EV fleet management solution, takes care of all that.
PROTECTING THE ELECTRICITY GRID BECOMES VITAL
The growth of the EV charging infrastructure is necessary but won't come without its challenges. The main one is the pressure all the new EV charging stations pose on the electricity grid. By 2030, the demand for electricity from EV charging in Ireland is predicted to be 40000 MWh.
However, there is a solution: smart energy management has the power to optimise the charging capacity at sites which relieves the grid. For Randridge, offering such solutions to its customers brings a lot of value.
"One of the advantages that Virta offers is their energy management solutions like Adaptive and Dynamic Load Management. That means we can offer large sites with grid limitations a solution to maximise their EV charging infrastructure without overloading the grid. We're protecting the grid at all costs," states Jerome.
SALES AND INSTALLATIONS MORE THAN DOUBLED
Since Randridge and Virta partnered up and Randridge has been able to offer their customers an end-to-end solution, including smart EV charging stations and a back-end platform, Randridge has seen tremendous growth.
"I can safely say that both our sales deals and installations have more than doubled compared to the previous year. On average, we do over 4000 installations annually," Jerome shares insights about Randridge's results.
Photo 3: Randridge's installation of EV charging stations for the Irish Defence Forces.

FUTURE FOCUS ON OWN PUBLIC INFRASTRUCTURE AND RENEWABLE ENERGY SOLUTIONS
The main focus for Randridge is the transition from standard home charging installations to investing in their own hardware and operating on a charging point operator (CPO) level all over Ireland.
"We also want to be involved with local authorities and to deliver them a one-stop-shop solution. Which is what Virta helps us with," adds Jerome.
The government plans to announce various commercial and domestic charging incentives in Ireland by 2030. Premises with on-street parking and apartment blocks could get up to 80% of the charging infrastructure cost covered by these incentives. This will drive the demand for EV charging solutions, which is where Randridge plans to step in.
"With government incentives coming in the next few years, we hope to be a part of the public rollout of charging infrastructure for each local authority," explains Jerome.
Since Randridge operates in multiple countries, the plans to expand and roll out its own charging infrastructure outside of Ireland are on the table as well.
Randridge has also ventured into the renewable energy sector and introduced the installation of solar PV systems and battery storage for storing surplus solar energy into their service portfolio. This perfectly ties in with EV charging, bringing EV drivers a feeling of self-sufficiency and less dependency on the grid.
"We plan to tie our renewable energy services with EV charging and offer all of the following to our customers: Solar PV systems, battery storages and EV charging infrastructure," says Jerome.
Challenge
Randridge Technologies, a global electrical engineering company based in Ireland, started venturing into electric vehicle (EV) charging back in 2014. After manufacturing their own traditional charging hardware without OCPP compliance and focusing mainly on home installations, Randridge quickly realised they needed to catch up to the rest of Europe, where smart, OCPP-compliant EV chargers were already standard. Randridge was equipped with installation technology and expertise. Still, they were looking for a charging solution provider to supply them with smart EV charging hardware, software and other support services.
Solution
Randridge Technologies started cooperation with Virta back in 2018 and quickly became a reseller of the Virta Charging Business as a Service solution in Ireland. The Virta solution provides Randridge with smart EV chargers connected to Virta's back-end solution, the Virta Platform, that enables Randridge's customers to manage and control their EV charging operations remotely. Randridge can provide its customers with one solution that takes care of the whole value chain, from hardware to software and everything in between.