Electric Vehicles are the single biggest new flexibility asset for the energy system, claims deputy CEO Elias Pöyry, who calls for pan-European open energy data access to enable easier energy system integration for Electric Vehicles.
Virta Ltd and key digital energy stakeholders joined the leading European Transmission System Operators in the call for pan-European open energy data access yesterday in Tallinn.
Elias Pöyry emphasized in his speech the importance of electric vehicles' integration into the energy system to support the European decarbonization.
"The increasing amount of renewable energy must be balanced with flexibility on the demand side, which greatly benefits from new aggregated controllable assets such as electric vehicles. European wide standardized energy data access is the key to cost-efficient implementation of large scale flexibility services", analysed Pöyry.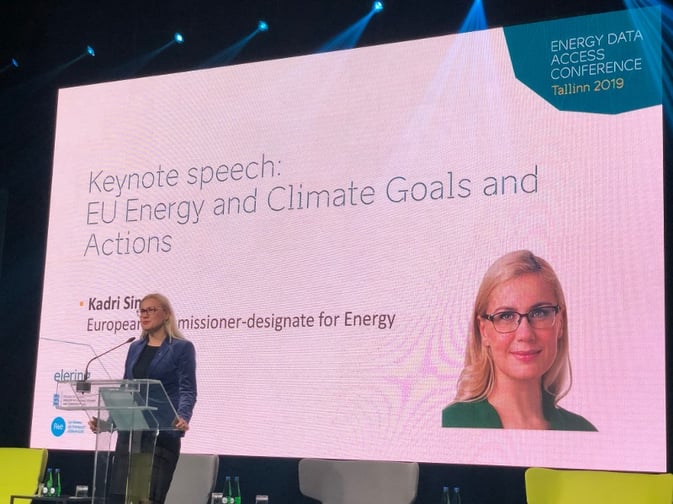 European commissioner-designate for Energy, Kadri Simson, stated that digitalisation is the key in decarbonization of the European Energy system, which is becoming more and more interdependent.
Pöyry agrees: "Opening meter data to third parties provides the basis for interoperable pan European business models for energy flexibility."
"Electric vehicles are the single-biggest new asset in providing flexibility to the energy system in the next decades. Already in the coming few years we have a pool of EV chargers as aggregated reserves with peak power equal to a nuclear reactor, and we can command this reserve with reaction times measured in milliseconds. Access to energy meter data is the key enabler in exploitation of electric vehicles as aggregated energy storages for new energy flexibility services", said Pöyry.
According to Pöyry the open meter data supports EV flexibility in at least three areas:
Discovering the flexibility potential in electrical sites with external flexibility assets, such as electric vehicle charging;
Providing a cost-effective way to provide baseline and control demand response;
Providing a neutral verification of flexibility transactions to the energy system operators
The leading European transmission system operators from Estonia, Finland, Latvia, Lithuania, Denmark, The Netherlands, France and Spain signed a Letter of Intent on Pan-European open energy data access together with petition from key stakeholders including Virta Ltd. The event took place today in Tallinn, Estonia.
The letter of intent calls for foundation of an open energy data alliance providing standardized pan-European digital energy meter access covering over 100 million metering points after Q4, 2020.
The high-level signing ceremony was hosted by the CEO of Estonian TSO Elering, Taavi Veskimägi. The event was opened by the new European Commissioner of Energy, Kadri Simson, who will officially start in her new office 1.12.2019.