You'll surely find EV charging on the list if you search for what services retail customers look for when choosing where to shop. And since the number of electric vehicles on our roads is growing, the demand for EV charging will only get stronger.

Some predictions suggest that globally, 30% of all vehicles in 2030 will be electric. In the UK, it's anticipated that between 8 million and 11 million EVs will roam the country's roads by 2030.

According to Kantar & Virta's EV Driver Survey 2022, almost half of the UK already drives or intends to drive a plug-in car. The intention over the next 2 years indicates a rapid acceleration in EV and plug-in hybrid usage across Europe, especially in the UK.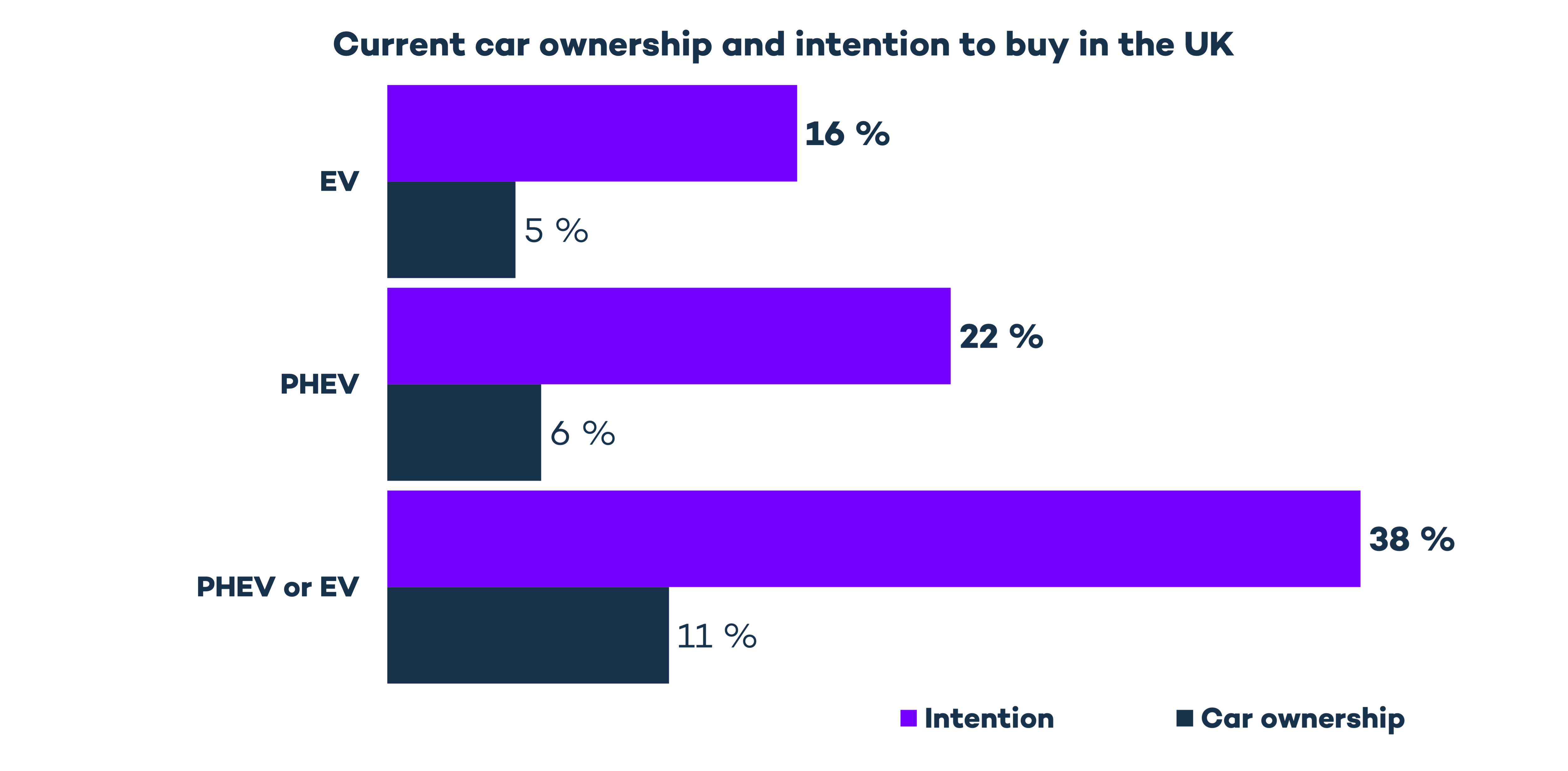 That means only one thing. Electric vehicles are here to stay. Your retail customers will become EV drivers, naturally looking for places to charge their cars. EV charging is becoming a necessity for retailers in the fight for customers.
EV CHARGING COMES WITH MANY BENEFITS
Meeting customer expectations is key to having satisfied customers that keep coming back. Today, over 60% of EV drivers in the UK consider EV charging a must-have feature or a key choice factor when deciding where to shop. EV charging can help you boost your customer loyalty.
"In the future, our customers will expect EV charging as much as water coming from the tap." - Mikko Henriksson, General Manager, Scandic.
Your customer loyalty programmes can also benefit from EV charging. You will deepen customer relationships and strengthen your brand loyalty by rewarding your customers for plugging in.
And talking about your brand, EV charging can easily be incorporated into your customer's brand journey. Every customer-facing touchpoint, from the EV chargers in the parking lot to an invoice received after a charging session is done, your brand can be at the forefront. Your customer will interact with your branding from the beginning to the end of their charging journey.
That's not all. It's the perfect deal for everyone involved when you provide your existing and potential new customers with the possibility to conveniently charge their cars while shopping.
The longer customers stay while their car battery is charging, the more they spend at your store. For you, the retailer, it's an opportunity to secure a significant revenue stream. Let's break it down.
VALUE OF EV CHARGING IN PLAIN NUMBERS
Now that we've established the benefits of offering EV charging to your customers, let's see how it translates into plain numbers.
The average duration of a charging session in shopping centres is 2 hours, which translates into an extra 50 minutes of dwell time for each customer coming into your store; 50 more minutes your customer spends shopping.
The average amount a customer spends in a shopping centre per minute is between 0.50 EUR to 1 EUR. As a result, the financial impact of one charging event on your retail business can be up to 50 EUR.
So, let's say that every month, 100 customers come to your store and leave their cars charging in your parking lot. Those customers can bring up to an extra 5.000 EUR into your retail business.
BUILD YOUR OWN EV CHARGING BUSINESS WITH VIRTA
With a fast time-to-market charging solution, you can grow your customer base while enhancing your brand image and customer experience. There has never been a better time to enter the market.
At Virta, we can help you fast-track the process of launching your smart EV charging business with our easy and cost-effective charging solution. You can keep your focus on your core business while we handle all the complexities of running an EV charging business for you.