It might feel daunting to make up a budget for the purchase of electric vehicle charging stations – there are many decisions to be made, e-mobility lingo all around; and many options when it comes to charging devices, all suited to different budgets and needs. Don't worry, we're here to help!
In this post we're briefly going to discuss questions you need to ask yourself when purchasing and installing a charging station (or several), in order to have an easy, stress-free experience and make sure your budget and business needs are met.
4 things to consider when you're building a budget for your EV charging business

There are several costs to take into regard when computing a budget:
Price of chargers and charging software
Chargers and their software vary in price and capabilities, so it's fundamental to get an idea of what your needs are and what it will cost to meet them. When purchasing a charger from Virta, you get 36 months of our award-winning software service on top. We cater to all your needs and allows you to use our intuitive admin panel. Read more about our smart electric vehicle charging points.
Installation costs
These vary depending on the charger and how much expertise and time it takes to install. A professional electrician can mount an ICU Eve Mini on the wall with ease, whereas devices suitable for even extreme weather conditions, such as the Chago Pro, sometimes require ground work to be done on top of the electric work. Check with your local professionals for rates and be sure to get a quote before you finalize the budget.
Cost of charger stickers
All chargers need stickers for: 1. Charger ID and, 2. Charging instructions. These can be ordered directly from Virta, and they don't cost much (we're talking dozens of Euros). Stickers are, other than informative, a great way to brand a charger if that's something you want to do.
The estimated cost of electricity
In order to run a successful charging business, you need to know how much it will cost to operate the charging station. This knowledge will allow you to set an informed charging price that will help you make a profit, or in the very least, break even. Electricity costs naturally vary a lot, best would be to ask your local electric company.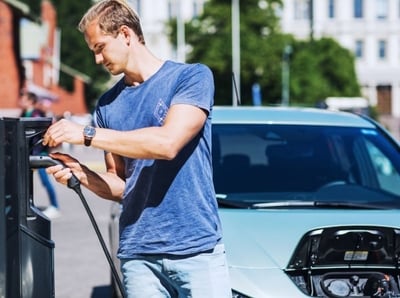 Ask yourself these 3 questions
After you've considered all these aspects, there are a few more things to think about before purchasing a charging service. These are the three questions to ask yourself before committing to a certain device:
1. Will the charger be in private or public use?
At Virta, we offer several different service levels that cater to different needs. If you plan on purchasing a charger that will be in the use of company employees, Virta Private is perfect for you. However, if you want to offer charging to all EV drivers, you should go with Virta Public.
Both services come with our smart administration panel and the possibility to use the Virta mobile app. You decide yourself what the charging fee should be, and in time, EV drivers will pay back the investment on the charger. Read more about the services we offer here.
2. What type of charger suits my business needs?
Not all charging devices are equal, and one device might fit your business perfectly, while being too much for someone else's. Here are a few things to take into consideration when choosing a device:
How many EVs will be charged simultaneously?
What is the maximum charging power needed?
What type of sockets do the end-users need? (Type 2 is the EU standard, and most commonly used)
If you need help in choosing a device that suits your needs, our sales team is happy to help you. You can reach them here.
3. Does the power connection of the location I've chosen affect the choice of charger?
All buildings or networks cannot take the same load on the grid. It is important to install devices that don't burden the grid, in order to avoid overload. You can get the information you need about your power connection from your local electrician.
At Virta we also have an intelligent system called Dynamic Load Management, or DLM, which ensures that you don't overload the power connection even with several chargers in simultaneous use.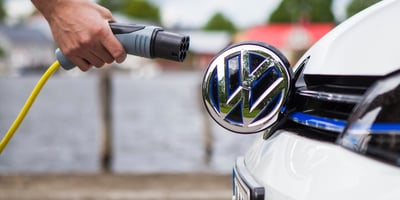 Furthermore, you might want to take into regard whether the location is indoors or outdoors. In a parking building, a wall-mounted charger like the ICU Eve might take up the least space and blend in seamlessly in the environment, whereas outdoors; a sturdy, stand-alone charger like the Chago Pro might be your best bet, or even a fast charging device.
If you have any questions or need help in choosing the best charging solution for your needs, get in touch. 👇